07/09/12 - 27/10/12
Tristan Bera, Dominique Gonzalez-Foerster
Belle comme le jour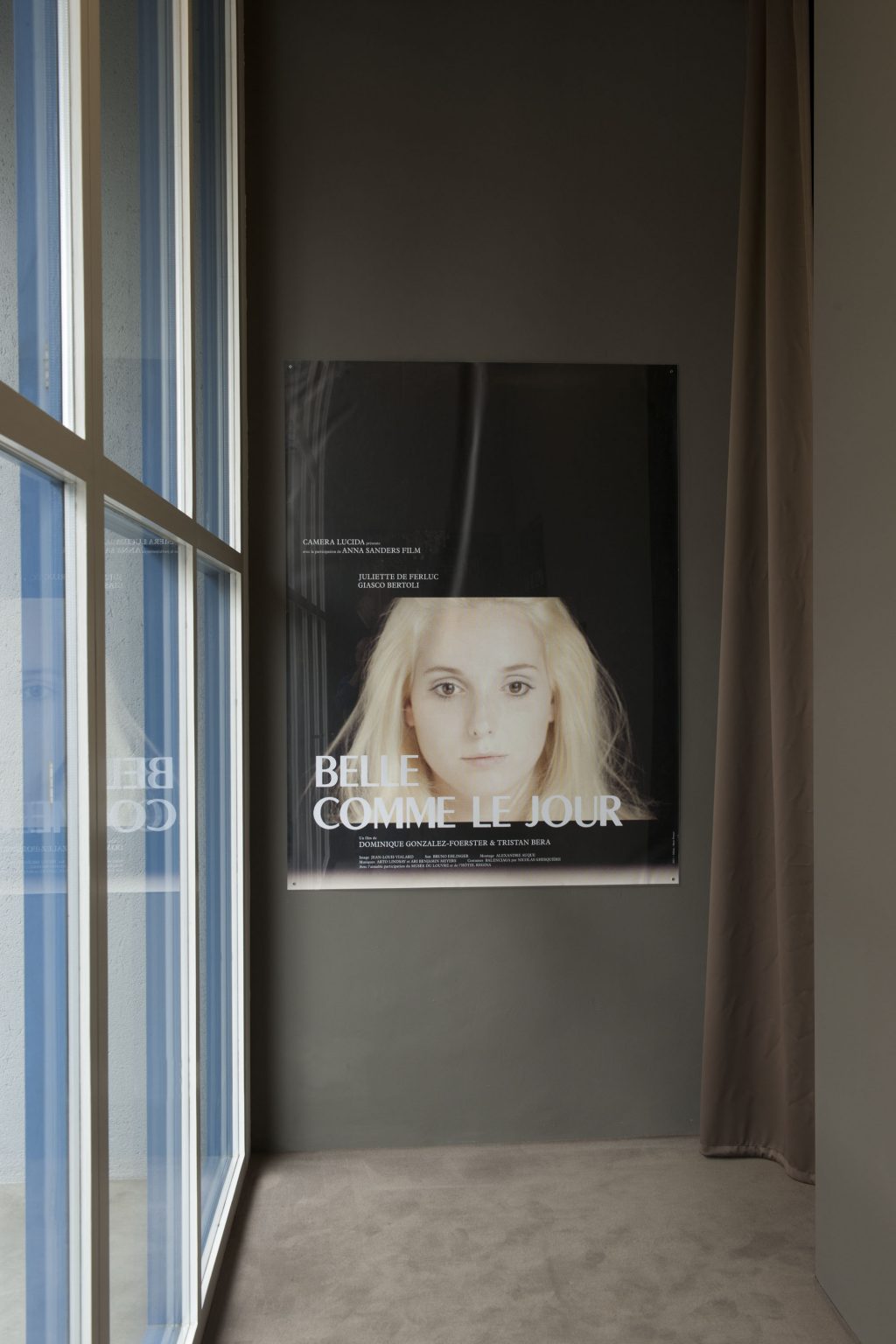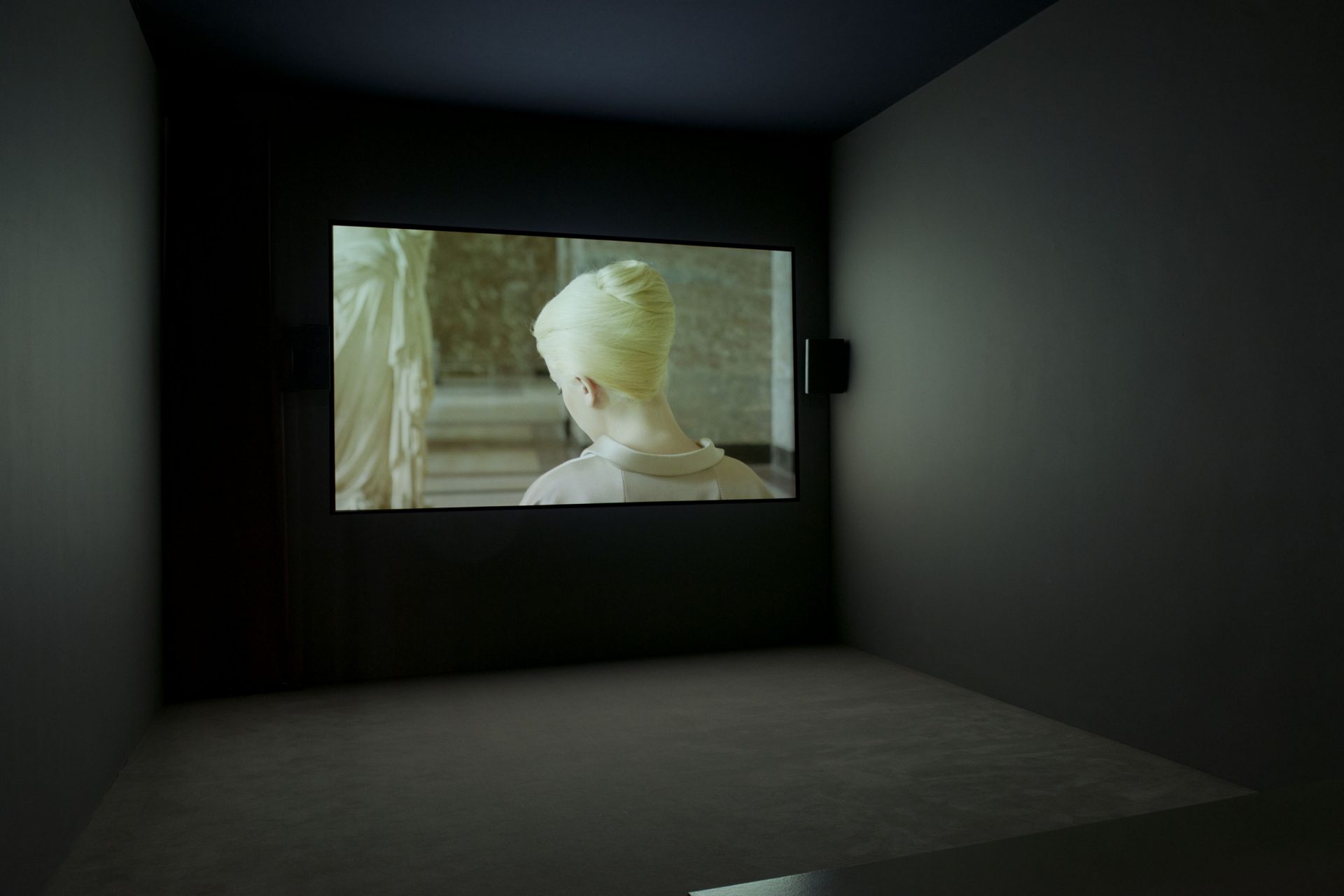 BELLE COMME LE JOUR (2012)
A prequel to Luis Bunuel's Belle de Jour (1967)
& Manoel de Oliveira's Belle Toujours (2006)
It's the story of Séverine before she married Pierre 
and became Belle de jour.
Staying at the Hotel Regina next to rue de Rivoli
she goes to visit the Louvre and has a deeply
disturbing conversation with a complete stranger.
He tells her a story about a saint and a bitch
which makes a devastating impression on her... 
BELLE COMME LE JOUR is the story of a young Parisian student,
a passionate movigoer in the 2010s 
and a Catherine Deneuve lookalike
who reenacts her favorite movie scenes. 
With outfits by Nicolas Ghesquière for Balenciaga
It's also a New Wave story
A retro film played by the young Juliette de Ferluc
magnetically obsessed by fashion photographer Giasco Bertoli, also a lookalike of Marcello Mastroianni.
BELLE COMME LE JOUR is an existential film which explores the first fictional encounter of 
a legendary screen & life couple
and their love filmography
Catherine Deneuve & Marcello Mastroianni, 
the ultimate image of a cinematic passion 
BCLJ 
is a Paris-based film museum 
which puts together 
Victor Fleming's Gone with the Wind
Alfred Hitchcock's Vertigo & Marnie
Claude Autant-Lara's En cas de malheur
Roman Polanski's Repulsion
Luis Bunuel's Golden Age, Belle de jour, Tristana, That Obscure Object of Desire
Jean-Paul Rappeneau's La Vie de château
François Truffaut's Mississippi Mermaid
Alain Resnais's Last year in Marienbad 
Marco Ferreri's La Cagna 
Jacques Demy's Peau d'Ane
Tony Scott's Hunger 
Brian dePalma's Dressed to Kill
Manoel de Oliveira's Belle toujours 
in the frame of the Venus de Milo's room in Louvre
Like in Last Year in Marienbad 
repetition becomes a way to enlighten cinema.
With music inspired by Wagner's Tristan.. & Bernard Hermann's Vertigo
and composed by Ari Benjamin Meyers
BELLE COMME LE JOUR  
is the story of S. 
like the study of a masochistic clinical case,
A young girl who has a secret trauma  
and has to have a double life
which questions pleasure and submission. 
With a cover of Velvet's Underground's Venus in furs by Arto Lindsay 
"Strike dear Mistress and cure his heart"